We are a group of marine companies based in the Pacific Northwest in the Lower Mainland of British Columbia. 
We offer services for recreational yachts and boats.  Working separately and collaborating with our sister companies, we offer the knowledge, experience, and creativity of a large workforce focused on the needs of yacht and boat owners.
We have been in business for over 20 years and many of our companies are known globally for their expertise. Our staff includes designers, marine engineers, master craftsmen, and experienced journeymen.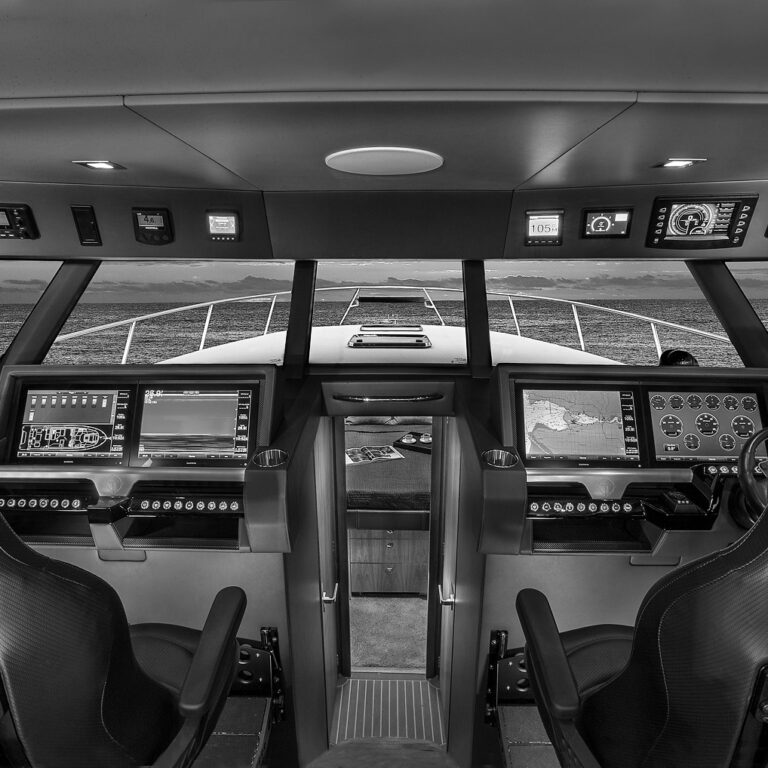 Each of our companies has its own unique specialty.
Crescent Yachts builds new yachts, working with world-renowned and award-winning naval architects and designers. Crescent has the distinction of building Canada's largest recreational yacht at 164'.  You can find Crescent yachts around the world.
Platinum Marine Refit is a full-service shipyard serving yachts over 60'.  They offer refit and maintenance for yachts in fully protected inside working bays.  With the services of a 350 Ton Marine Travelift, Platinum Marine Refit specializes in transformational refits.
Tactical Custom Boats builds luxury aluminum boats from 35' to 100' geared for year-round boating and safety.  Fitted with leading edge components and safety first features, these boats are the ultimate relaxation and adventure vessel.
Milltown Marine Services has certified technicians servicing boats under 35' in a modern repair facility at Milltown Marina.  It is a  Mercury Engine Certified Sales & Service location and a COX Outboard Diesel Engine Dealer and Service Center.
WrapBoats is a forerunner in vinyl wrapping boats in Canada. They transform both new and tired hulls and cabins with 3M 2080 vinyl.  They change boat interiors with 3M DI-NOC Architectural Finishes.
CCY Marine builds quality custom boathouses with a wide range of features and sizes.
Our team includes experts in their field from all parts of the world. We know how to get answers and solve problems.